Subscribe to Gavin's newsletter
Israel News
– Nov 27, 5:57 AM
– Israel will inaugurate for the first time an official – and visible – diplomatic mission in Abu Dhabi, capital of the United Arab Emirates, in the coming...
espn.go.com
– 0 Shares Bart Starr often falls asleep while watching his Green Bay Packers on TV, but on Sunday, for the first time in a long time, he remained engaged for their entire victory over the Vikings. He made a few comments about this touchdown or that…
ESPN
What a moving moment at Lambeau. A look at how Bart Starr fought through health problems to be there for Brett Favre
t.co/hrPExdI3hy
Forbes
Quote of the Day: "Other things may change us, but we start and end with the family." - Anthony Brandt
t.co/cOeRijlcn9
sfchronicle.com
– Nov 23
– November 23, 2015 Updated: November 23, 2015 2:11pm San Francisco Museum of Modern Art: Opens May 14, 2016. SFMOMA's opening after a three-year redesign and rebuilding is a major international event. The 100-year loan of a great private collection…
npr.org
– Nov 26, 5:19 AM
– Somehow we're squeezing 16 people into our apartment for Thanksgiving this year, with relatives ranging in age from my 30-year-old nephew to my 90-year-old mother. I love them all, but in a way the one I know best is the middle-aged man across the…
newirin.irinnews.org
– Some 603,000 refugees in Lebanon receive $21 in electronic vouchers each month from the World Food Programme. No more than five members of a family are eligible for this payment, which was temporarily reduced in July from $30 to $13.50 a month…
nytimes.com
– Nov 25
– COLUMBUS, Ohio — They looked as if they didn't belong. Seven students from Columbus Alternative High School filled a pocket of space in a cavernous hall of the city's Convention Center on Monday night. They had come for a Donald J. Trump…
Jason Horowitz
They went to a Trump rally for extra credit in history class but became part of the lesson. My view from the crowd.
t.co/PW8fgAS1Hc
nbcbayarea.com
– Nov 25, 9:02 PM
– Wal-Mart has broken its silence about its plans for Black Friday. On Thursday, the retailer announced it will open its doors at 6 p.m. on Thanksgiving, the same time it has for the last three years. For those looking for a head start, Wal-Mart said…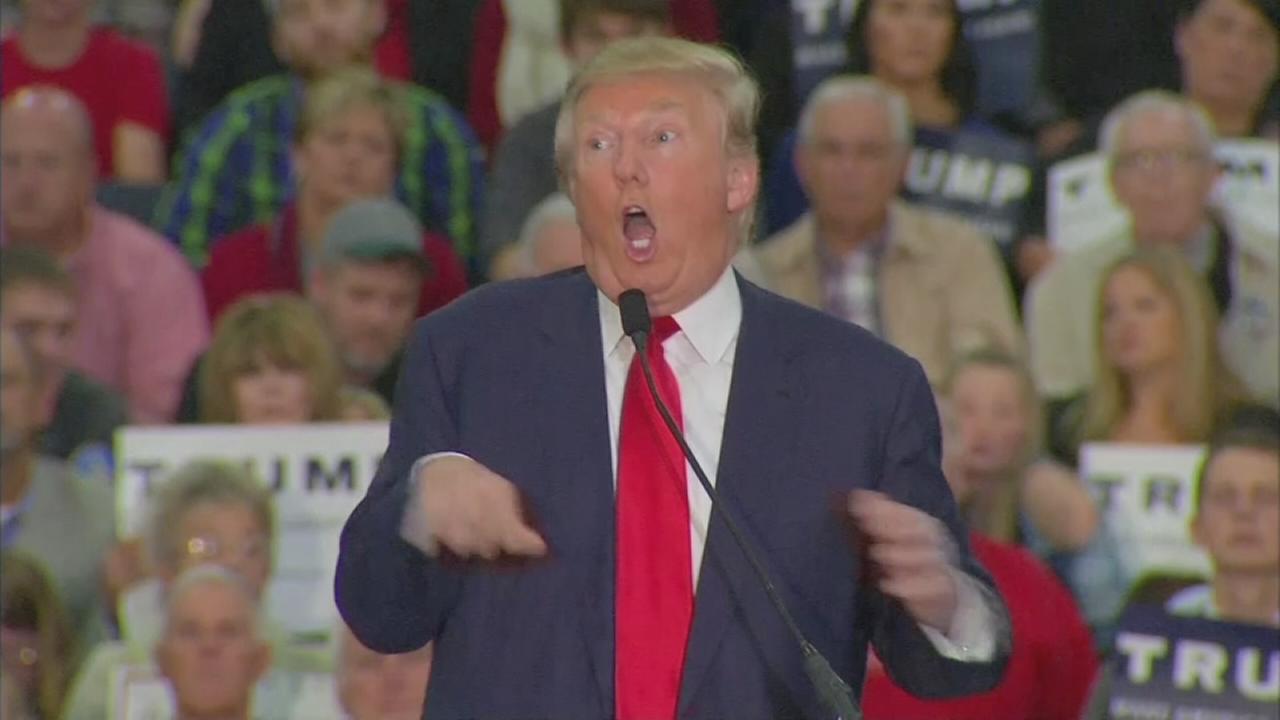 abc7news.com
– Nov 9, 6:54 PM
– Republican presidential candidate Donald Trump mocked a reporter with a physical disability during a speech in South Carolina Tuesday night. Trump was at a campaign stop in Myrtle Beach. He mocked the speech and arm movements of New York Times…